SAVE THE DATE!
Mark your calendars and don't miss out on a GREAT WAY to help cats and kittens in need, while freshening up your own look! Patrick Lomantini, a Master Hairstylist and his team from BarkAid, will be making Kitten Associates his ONE CONNECTICUT stop on his 50 States Tour! Patrick will be joined by the talented staff at Salon Michele, to offer $20 haircuts on Tuesday, August 6th.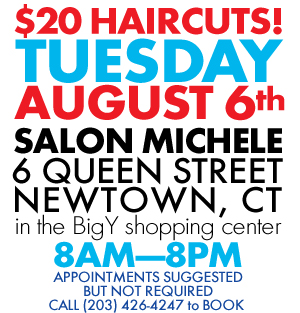 100% of the proceeds goes to Kitten Associates!
So if it's time to get a Back-to-School haircut or you want to try a new style, this is your chance to save money and help us save more cats in need!
We're also going to have a Kitty Boutique of fun cat-centric items as well as face painting by JeriAnn! We may have some special goodies available, too, so DO STOP BY and say hello even if you're not ready for a haircut.
Stay tuned for more details!