Join us in our 24-hour marathon fundraising competition. Our goal - to raise $3000 in ONE DAY!
USE THIS SPECIAL GREEN DONATE BUTTON to give your gift (it only works on Thurs the 23rd).
Give a gift of $25 or more. Tell your friends to do the same!
We're an award-winning, 100% volunteer, home-foster-based cat rescue. Every dollar goes to our rescue program.
We can't say YES to saving lives without your gifts. We don't have deep pockets. We need you to keep our doors open.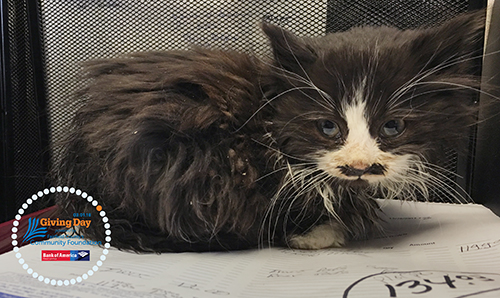 Your gift is tax-deductible, too! We're a 501c3 non-profit.