SAVE THE DATE: THURSDAY FEB 24, 2022
Join us in our 24-hour marathon fundraising competition with all the non-profits in Fairfield County Connecticut! Our goal is to raise $5000 in ONE DAY! Is it possible? Can we do it? Only with your help!
USE THIS SPECIAL GREEN DONATE BUTTON to give your gift (it only works on Thurs the 24th).
Then give a gift of $25 or more and tell all your friends to do the same!
We're 100% volunteer, home-foster-based cat rescue. Every dollar goes to our rescue program.
We can't say YES to saving lives without your donations. We don't have deep pockets or get fancy grants. That's why we need all of you to make it possible to keep our doors open.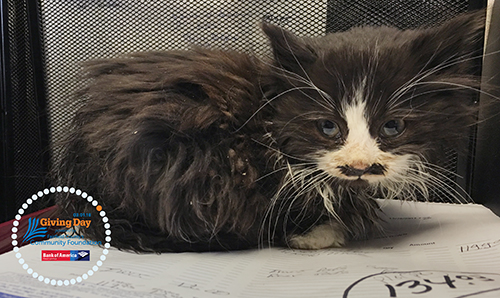 Your gift is tax-deductible as we are a 501c3 non-profit.